Skip to Content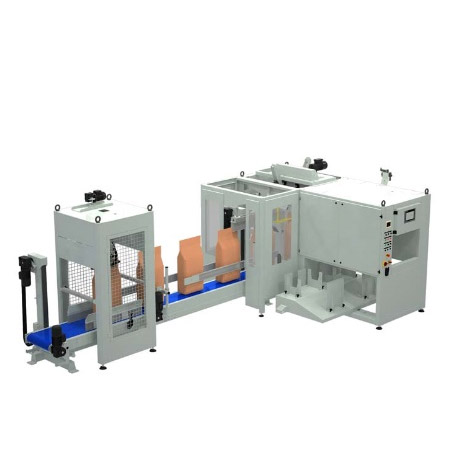 ILERSAC A
Automatic Open Mouth Bags Filler for PP, PE or Paper Bags
Output
Up to 750 bags/hour
Product Type
Granules and pellets
Type of Bag
Paper, PP, with or without gussets
Automation Level
Automatic
Benefits
The automatic bagging machine ILERSAC A provides a…
Process that is fully automated: Operations within the machine are automatic from start to finish – feed module takes bags, one at a time, to the fill spout, then expels and closes full bag.
Process that is flexible and fast: Operations for pre-made bags allow ranges in bag format, between 5 and 50 kg.
Process configuration which is flexible: ILERSAC A can be configured to add specific weights and doses to each product. It is equipped to handle products requiring additions by gravity, conveyor belt, auger or vibrating feeder, and can also handle net or gross weighing.
Process that can be optimized at point of bagging: ILERSAC A can maintain a constant pace of bags per hour, accelerating final production results.
Process that works for all sectors: ILERSAC A's design is simple, and works for all sectors of TMI's activity: agri-food, chemical and petrochemical, construction and mining, food and recycling.
Process with a prompt turnaround: ILERSAC A is simply designed, which means ease of operation and low operating costs. It is a meticulous, rigid and economical bagging machine.