Skip to Content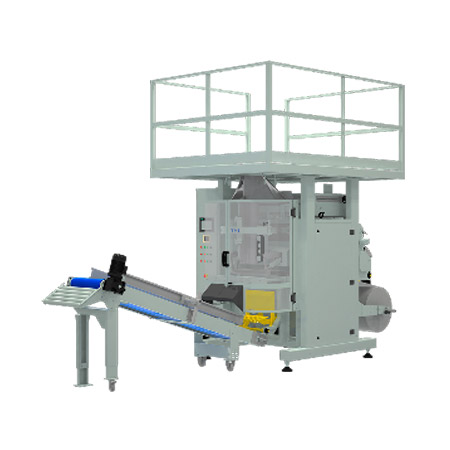 ILERBAG V
Automatic vertical Form-fill-seal bagging machine using flat film
Output
Up to 1200 bags/hour
Product Type
Granules and pellets
Benefits
The vertical FFS bagging machine ILERBAG V provides a…
Process that is fully automated: The ILERBAG V is a fully automated bagging machine, and can easily handle unwinding, bag forming, product weighing, filling and thermo-sealing of bags.
Process that is cost-effective: The ILERBAG V has different formats that can use flat film, and reduce packaging costs and stocks of consumables, which saves on production costs.
Process that is fast, flexible, accurate and versatile:  The ILERBAG V is designed to easily handle bag format changes for bags between 5 and 50 kg.  The entire process – from bag unwinding through to bag closing – is designed to end with perfectly formed bags.
Process that is reliable: The ILERBAG V has self-adjusting systems for correct film positioning, which helps to maintain a reliable product while bags are formed, filled and sealed.
Process that is easy to operate: This fully automatic bagging machine is simple and intuitive for operators to run.
Machine that is easily maintained:  Since the mechanical components are separated from the product, the mechanical components of this bagging machine last longer.
Process that optimizes production at the bagging point: The bagging station in the ILERBAG V is able to maintain a constant rate of bags per hour, which optimizes final results.