Skip to Content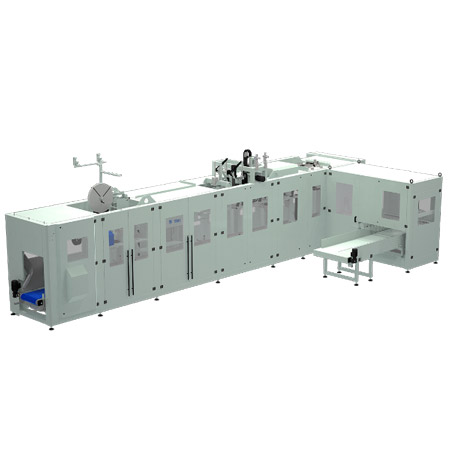 ILERSAC L
Designed for bagging powdered products into plastic-coated polypropylene, paper, polyethylene or laminated bags
Output
Up to 800 bags/hour
Product type
Powders
Type of bag
Paper, PE, PP, with or without gussets
Automation level
Automatic
Benefits
The automatic bagging machine ILERSAC L provides a…
Process that is dust-free: ILERSAC L has a dust-free oval bagging spout, with enclosed chassis, which keeps dust to a minimum, especially at the bagging point, while bagging powdery products.
Process that is reliable in handling full bags: Robotic grippers control positioning of the bags, and ensure that the bags are accurately carried from bagging spout right through to closing modules.
Process that is fully automated: The entire operation, from bag pick up through to closing, happens automatically within the ILERSAC L.
Process that is fast and flexible: The ILERSAC L is designed for pre-made bags, and can easily handle format changes for bags ranging between 10 and 50 kg.
Process that optimizes production: The ILERSAC L sustains a constant rate of bags per hour, which can optimize final outcomes.
Process that is versatile: The ILERSAC L allows for the configuration of many different bagging and closing modules, depending on the product and necessary formulation. It can easily handle net or gross weight systems, air extraction from inside the bag (specially used for food and chemical industries) and other special projects.
Machine that is easily cleaned and maintained: The ILERSAC L has been designed to be fully accessible.  It has minimal guides, barriers and floor supports which makes for easy cleaning and maintenance.
Product that is uncontaminated:  The filling pipes empty completely, which prevents possible contamination of the finished product.