Skip to Content
Heavy Duty Sewing Systems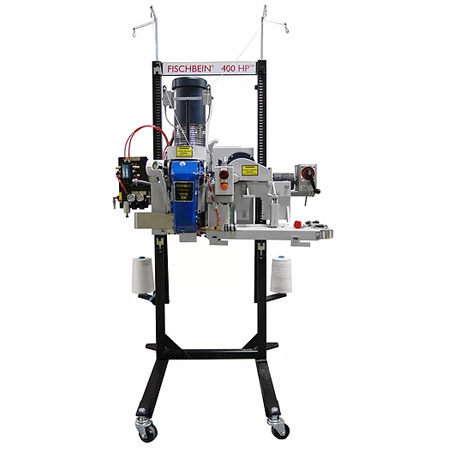 Description
The Fischbein brand is known for sewing. They build the highest quality most versatile industrial bag closers in the world. We have machines that have been running in the field for 20 plus years with minimal maintenance. The two common models are 400 NS plain sew and 400 TNS tape sewing. Fischbein has high-speed models available for both thread and tape sewing. Call or email for more information.
The Fishbein Model 400 NS series sewing machine comes standard with a unique thread pusher that can stitch at speeds of up to 55'/minute, with an optical thread break and oil sensor ensuring a minimum of operator assistance.
While the 400 TNS bag closer machine is a tape over sew solution capable of operating at speeds up to 55'/minute with an automated tape and thread cutter.
Brochure for Fischbein Model 400 NS
Brochure for Fischbein Model 400 TNS